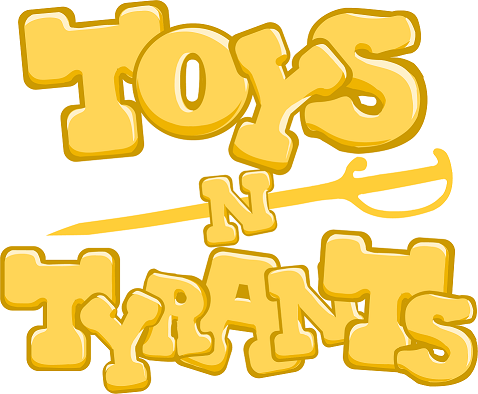 Toys 'N Tyrants
The evil King Threadbear is kidnapping innocent toys to steal their buttons! After an unfortunate mishap you may find yourself facing his goons in the mysterious toybox of doom! Fight valiantly through the dreadful mercenaries of Threadbear's ranks to end the malicious tyrant and save all of toy-kind!
Toys 'N Tyrants is a student project created by 14 talented Digital Media students at UCF School of Visual Arts and Design. The project was created over the course of one semester.

Rachel Lichter - Creative Director
Francisco Tous II - Design Lead
Tyler Cole - Designer
Joseph Colombo - Designer
Deana Galbraith - Designer, Social Media Manager
Jared Gray - Technical Director
Wendy Beumel - Programmer
Arielle Bartee - Art Director
Tevin Brown - 3D Artist
Alexander Crouch - 2D and Texture Artist
Carly Hasson - 3D Artist
Kyle Salgado-Gouker - 3D Artist
Beba Vazquez - 3D Artist
Taylor Gorder - Producer and Sound Designer
Thanks to Coatedpolecat for the soundtrack, Lukas Terhall for narration, and Josh Wade for the voice of Gerald the Herald.
Install instructions
Must use an XBox 360 or an XBox One controller!
Download the .zip, extract to your desired location, and run the .exe!